September 10th is Embrace Life Day / World Suicide Prevention Day.
Every year, the Isaksimagit Inuusirmi Katujjiqatiigit (IIKELC) honours this day with Nunavummiut to acknowledge the lives of our loved ones and to promote life.
We would like to remind you that it is important to reach out during both the good and hard times. We encourage you to connect with those within your community and to show support for each other.
---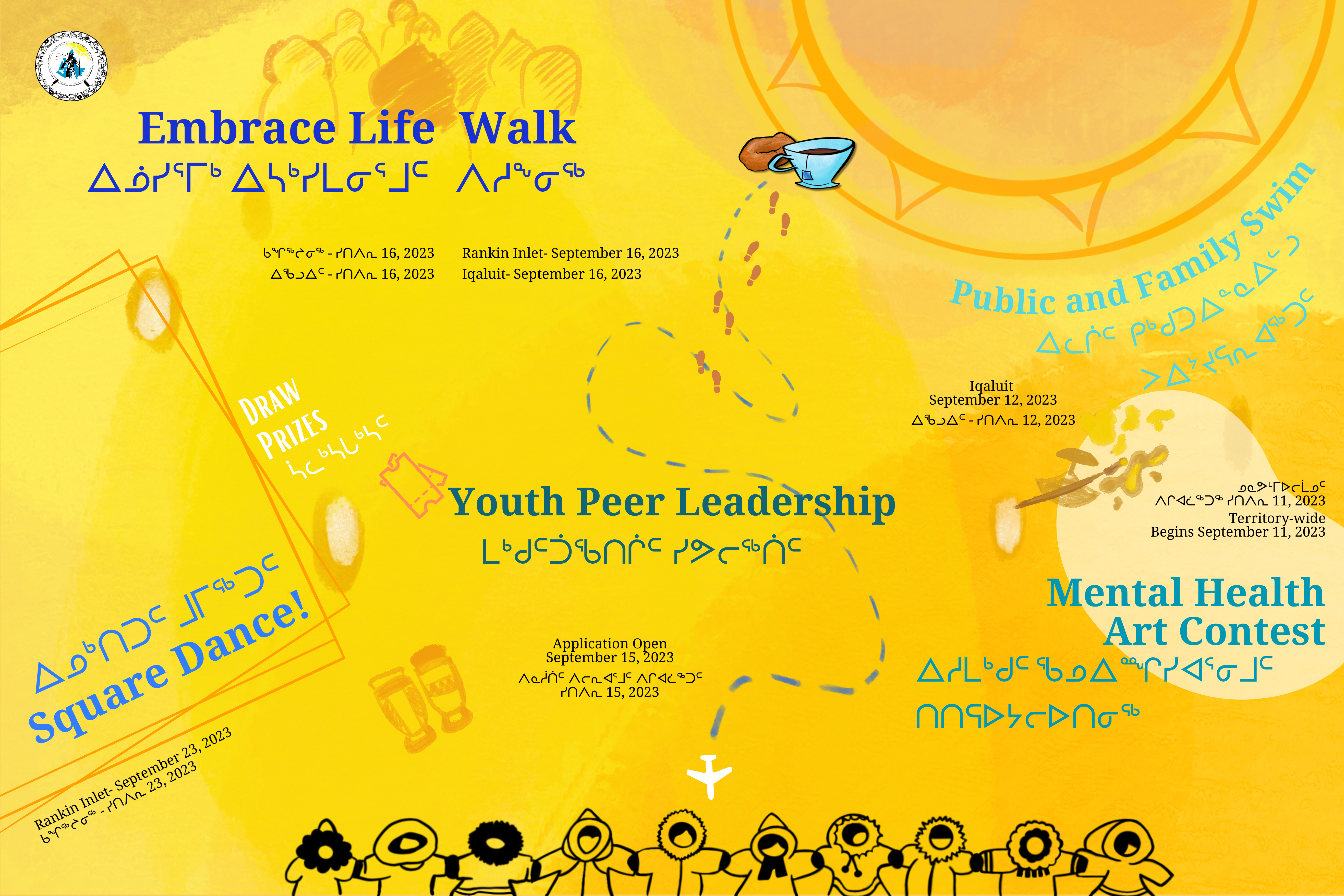 ---