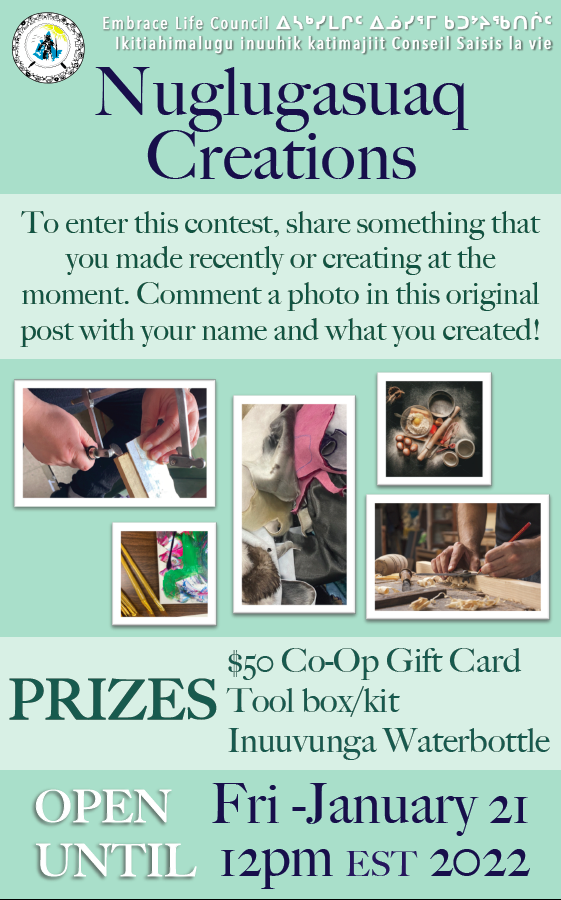 Nuglugasuaq Creations!
To enter this contest, share something that you made recently or are creating at the moment. It could be any creative thing like food, clothing, artwork, woodwork, anything you made!
Comment a photo on the original Facebook post with your name and what you created!
PRIZES
$50 Co-Op Gift Card
Tool box/kit
Inuuvunga Waterbottle
Deadline: January 21, 12pm EST 2022
Winners will be contacted via Facebook message by Embrace-Life Council.
Good luck!