Applications for this year's Youth Peer Leadership program are now open for youth ages 19-25!

6 communities from the Qikiqtani region have been selected:

Grise Fiord
Hall Beach/ Sanirajaq
Igloolik
Ikpiarjuk/Arctic Bay
Pond Inlet
Resolute Bay

Successful applicants will travel to Iqaluit for November 29- December 1, 2023.

You can find more details about this program as well as the application forms at the bottom of this page. You can also apply online through this Google Form.

You may also email Ulliaq at ukowmuk@inuusiq.com for the application form or for more information.

If you do not have access to the Internet, other options can be discussed via phone at 1-866-804-2782 (toll free)

Deadline to apply: Sunday, October 15, 5pm midnight.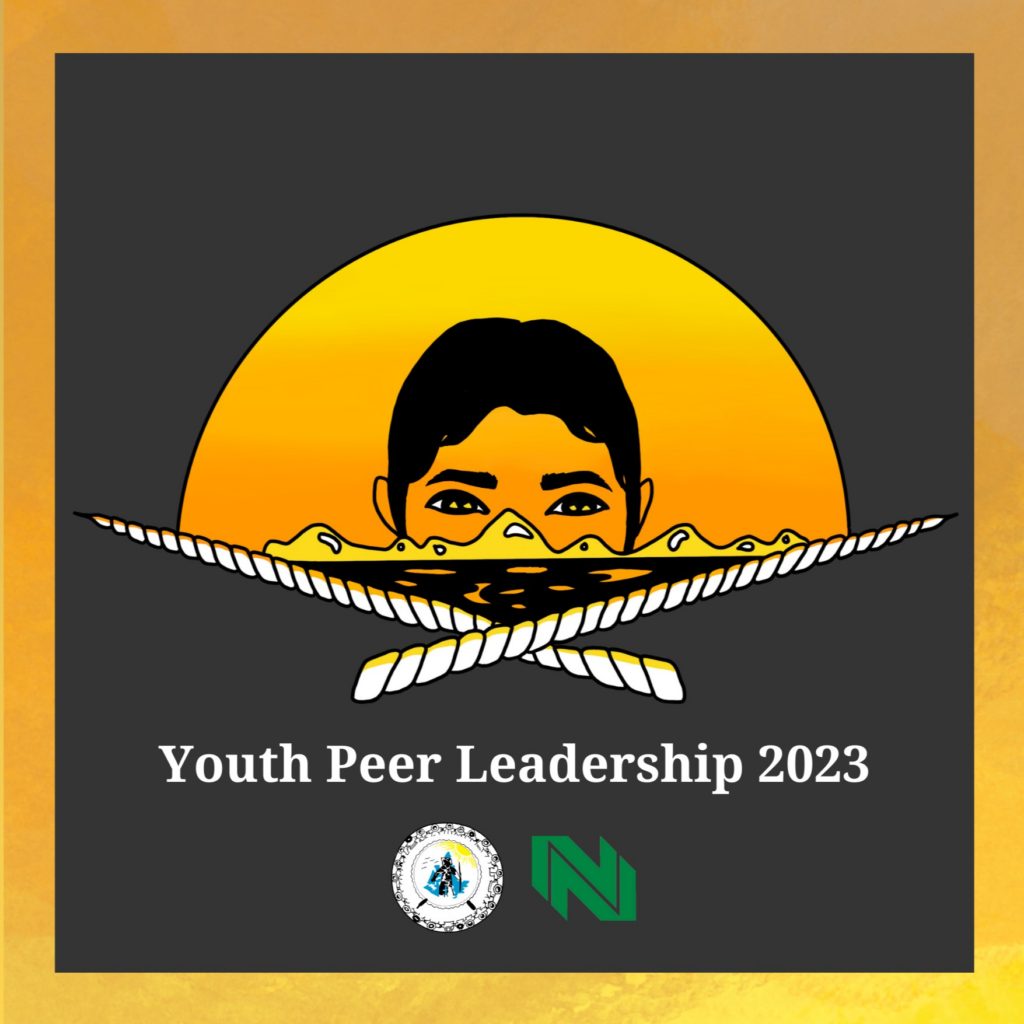 ---
ᐱᓇᓲᑏᑦ ᑕᒫᓂ ᐊᕐᕌᒍᒥ ᒪᒃᑯᑦᑑᖃᑎᒌᑦ ᓯᕗᓕᖅᑏᑦ ᐱᓕᕆᐊᕐᒧᑦ ᒪᑐᐃᖅᑐᑦ!
6 ᓄᓇᓖᑦ ᕿᑭᖅᑕᓂ ᓂᕈᐊᖅᑕᐅᓯᒪᔪᑦ ᐃᓚᒋᔭᐅᖁᔭᐅᓪᓗᑎᒃ ᐊᒻᒪᓗ ᓂᕈᐊᖅᑕᐅᔪᑦ ᐃᖃᓗᓐᓅᓛᖅᑐᑦ.
ᐊᐅᓱᐃᑦᑐᖅ
ᓴᓂᕋᔭᒃ
ᐃᒡᓗᓕᒃ
ᐃᒃᐱᐊᕐᔪᒃ
ᒥᑦᑎᒪᑕᓕᒃ
ᖃᐅᓱᐃᑦᑐᖅ
ᐱᓇᓲᑏᑦ:
https://docs.google.com/forms/d/e/1FAIpQLScQsDSvBeN7XTqd3c9nixFQzWraASzgEyQ8evtgFcWVrKGyMQ/viewform
ᐃᕐᖐᓈᖅᑕᐅᑎᒃᑯᑦ ᑎᑎᕋᕈᓐᓇᕐᒥᔪᑎᑦ ᐅᓪᓕᐊᕐᒧᑦ ᐅᕗᖓ ukowmuk@inuusiq.com
ᐱᓇᓲᑎᒧᑦ ᑎᑎᕋᕐᕕᔅᓴᒥᒃ ᐅᕝᕙᓘᓐᓃᑦ ᑐᑭᓯᒋᐊᒃᑲᓐᓂᕈᒪᒍᕕᑦ.
ᐃᑭᐊᖅᑭᕕᒻᒧᑦ ᐊᑐᕋᔅᓴᖃᙱᒃᑯᕕᑦ, ᐊᓯᖏᑦ ᐊᑐᖅᑕᐅᔪᓐᓇᖅᑐᑦ ᐅᖃᖃᑎᒌᒍᑕᐅᔪᓐᓇᖅᑐᖅ ᐅᖄᓚᐅᑎᒃᑯᑦ ᐅᕗᖓ 1-866-804-2782 (ᐅᖓᓯᑦᑐᒥᒃ ᐊᑭᖃᙱᑦᑐᖅ)
ᒪᑐᕕᔅᓴᖓ ᐱᓇᓱᓐᓂᕐᒧᑦ: ᓈᑦᑏᖑᔭᕐᕕᒃ, ᐅᑐᐱᕆ 15, 5ᒥ ᐅᓐᓄᓴᒃᑯᑦ ᐅᓐᓄᐊᒃᑯᑦ.
---