A series of posters providing basic awareness and information about specific substance use and addiction.
Following the release of the "Qaujivallianiq Inuusirijauvalauqtunik / Learning from lives that have been lived" suicide follow-back study, ELC undertook a poster campaign to address the evidence based risk factor of substance abuse for suicidal behavior in Nunavut.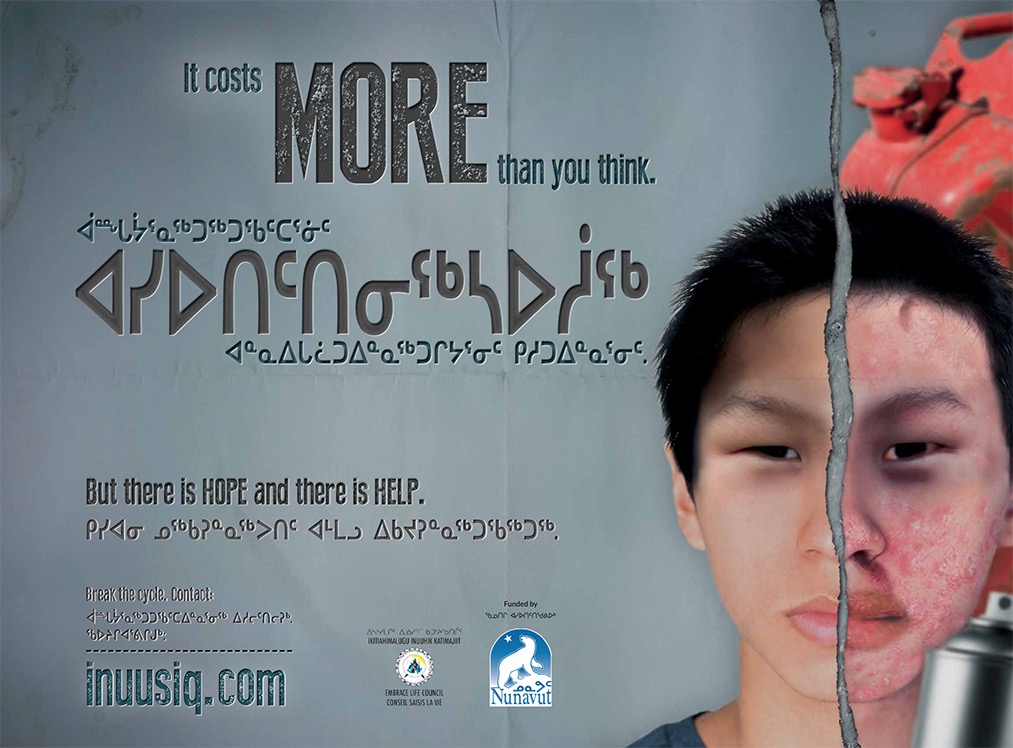 The materials cover the topics of alcohol, cannabis and solvent abuse.